Sale Rams
South Suffolk
There are approximately 120 rams sold every year during the month of December. South Suffolk are known for its ease of lambing over Romney Ewes. They produce fast growth rates & quality carcase, sought by the meat trade. South Suffolk rams possess great libido and seem to last more years. Only the top sires are purchased from the fielding ram fair to breed from.
Romdales
New to Shian Stud and becoming increasingly popular. Approximately 45 rams are for sale every year. Much like the Romney with a strong constitution and hardy sound feet. They have a high fertility rate, raising exceptionally high percentages of twins. Romdale is a cross between a Romney and a Perindale sheep, making it a sheep with abit more go and cleaner around the points then say a Romney. Shian Romdales are also eczema tolerant tested, and SILS recorded.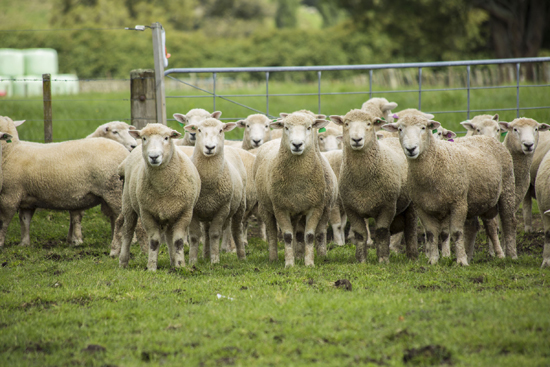 Romdale sale rams.
South Down South Suffolk
Approximately 20 rams are for sale every year. This breed is increasing in popularity. The South Down sheep are recognised for producing fast growing prime lambs. While they very much have the same breeding qualities as of a South Suffolk their appearance is very different. They are a shorter more compact sheep, as opposed to the length and depth of the south Suffolk. Crossing these two breeds give you a ram that has the best of both worlds.