About Shian
Shian Stud is located 11Km South East of Taumarunui in the King Country. With more land purchased over the years the farm comprises 760 hectares. This land is classed as medium hill country being clay-mudstone type soil and the balance of flat land being pumice soil.
Shian Stud consists of a Angus Stud, Romney Stud, South Suffolk Stud, South Down South Suffolk Stud, and commercial stock. All of which is run by the partnership of Shian Farms which is run by Brian & Sharon Sherson and their son Rob and wife Tracy Sherson.
Sheep
The farm was first run with commercial stock and a Romney sheep stud. In 1975 a South Suffolk sheep stud was also
purchased. The farm now runs 1800 ewes including 230 South Suffolk ewes, the balancing being Romney of which 200 are stud ewes.
The other 1370 are commercial ewes that are mated to Romney and South Suffolk rams. Ram hoggets' are run through the winter from the two studs and just over 120 rams are sold annually on the farm to commercial farmers. All the South Suffolk cross lambs and surplus Romney lambs are fattened, and additional about 3000 lambs are purchased to fatten as well.
Cattle
In 1972 the first Angus cattle were purchased to form the basis of the now Shian Angus Stud. There are approximately 220 stud Angus cows that are wintered along with both yearling heifer and bull calves. We also Purchase 300 yearling steers in the Autumn to run through to 18 months. An annual bull sale is held on the farm each year with approximately 40 bulls sold. We look forward to meeting up with farmers who come to buy our bulls each year. With all the family involved in some way it is a big event on the farming calendar. Shian Stud has always been a family orientated farming business.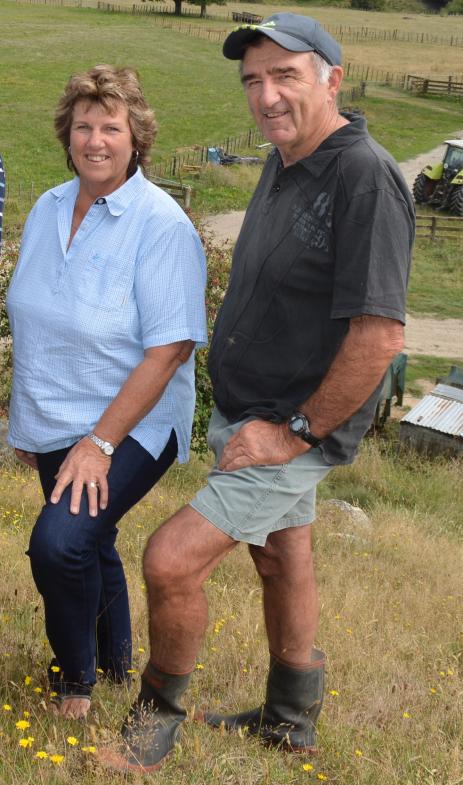 Brian and Sharon were brought up on their respective family farms in the Taumarunui District. Brian worked on his fathers farm for six year after leaving school before purchasing his own farm of 135 hec-tares at Meads Rd, Taumarunui in 1971, Brian in that same year marrying his wife Sharon.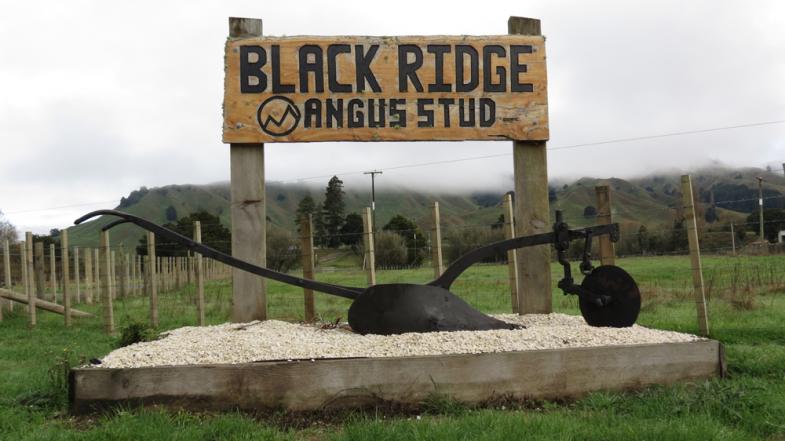 Oldest son Dean and his wife Teresa own their own stud Black Ridge Angus which they run on their property North East of Taumarunui.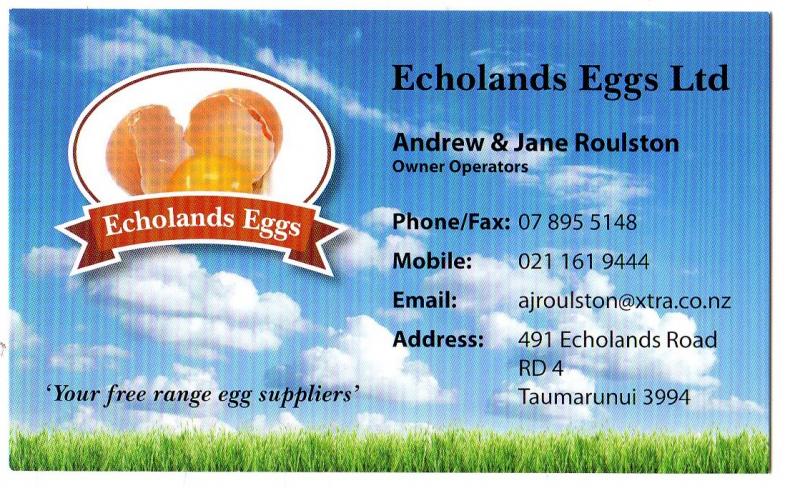 Daughter Jane worked on the farm for a couple of years and now her & her husband Andrew run a free range chicken egg farm, consisting of around 3000 chickens. The farm is located on the back of the home farm.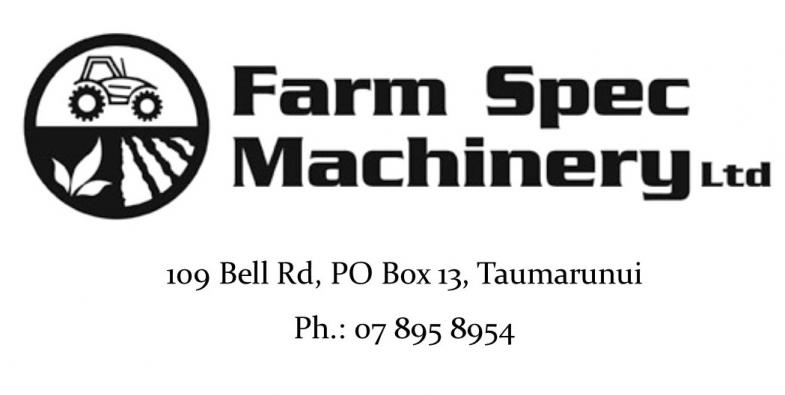 Youngest daughter Tracy & her husband David live in their newly built house up Meads Rd which is next door to Shian Farms. They own a local mechanic business Farm Spec Machinery.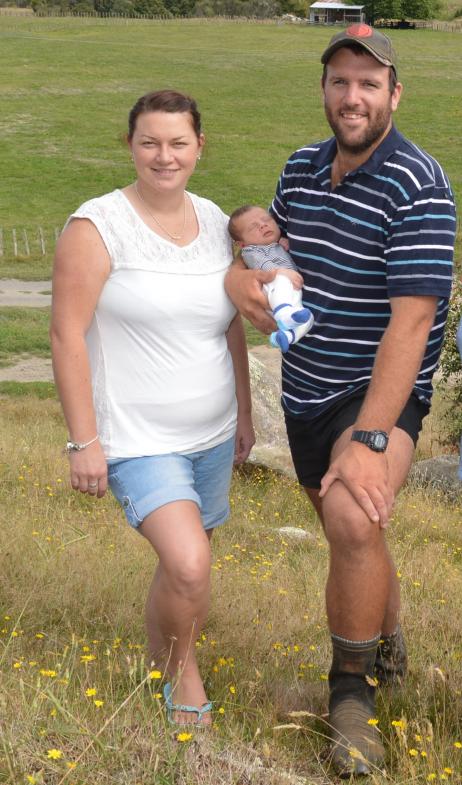 Youngest son Rob has worked on the farm since leaving school in 2006. Recently Rob and his wife Tracy have gone into partnership with Brian & Sharon, forming Shian Farms. Rob has very recently purchased a Perendale Ram that is facial eczema tolerant, to breed over the Romney ewes. This will produce Romadale rams that are facial eczema tolerant that will be for sale.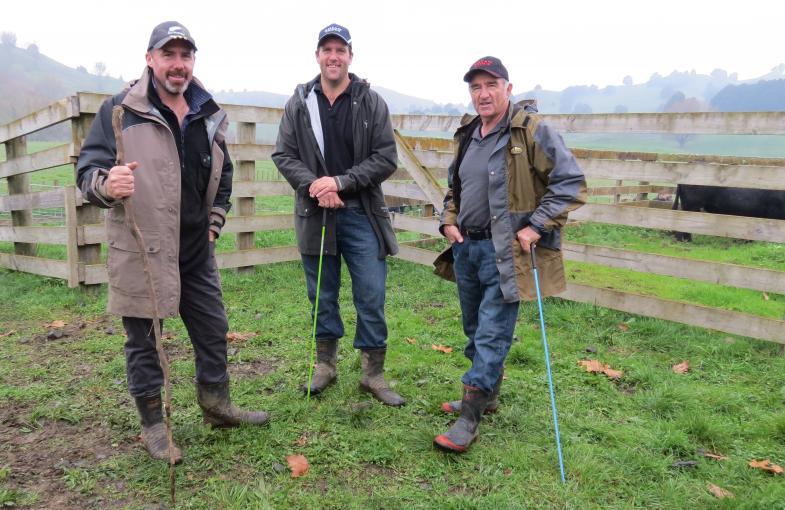 Dean & Rob are fourth generation farmers in the Taumarunui area. Their Great Grandfather started farming in the Taumarunui District in 1909.
Although farming has changed over the last 100 years one thing remains the same. You don't always make a lot of money farming but you have a lot of fun trying and it's a great lifestyle for bring up children. The way of life suits the type of people we are, we enjoy other peoples company but also like living and working in a peaceful and quiet environment.